MBA Programs on Offer in Switzerland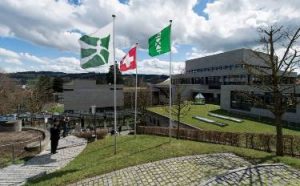 The University of St. Gallen is one of the most prestigious Swiss business schools with globally recognized MBA programs. The university offers MBA programs in Business Innovation, Marketing Management, Banking and Finance, Accounting and Finance, Strategy and International Management, Business Management, Management, Organization Studies and Cultural Theory, Banking. Students also have the opportunity to do a double master's degree. Besides that, the university provides executive education.
18

th

best master's in Management and 19

th

best master's in Finance worldwide, according to

QS

; #1 MBA program in Switzerland, as per FT European Business Schools 2020

Duration: 1 year for full-time MBA, 2 years for part-time MBA

Students from 84 nations

Tuition fees: full-time MBA—CHF 58,500, part-time MBA—CHF 70,000

Average GMAT score: 634

Accepted tests: GMAT, GRE, EA

Accreditations: AACSB, EQUIS, AMBA

Languages: English and German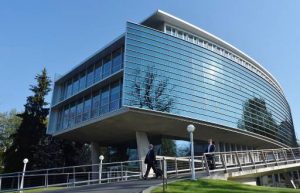 Located in the city of Lausanne, IMD Business School has some MBA programs that are highly ranked by the most influential business publications worldwide. The school offers MBA programs in General Management, Leadership, Family Business, and some focused programs like Business Finance, Marketing Management, Lean Entrepreneurship, Strategic Thinking, Disruptive Innovation, Negotiating for Value Creation, Organizational Learning in Action, and many others. In addition to that, students have the option to customize their MBA and EMBA programs.
In the TOP 3 executive education worldwide for 9 years in a row (2012-2020), according to

Financial Times

; #1 one-year international MBA program outside of the US (2019), according to

Forbes

Duration: MBA program: 1 year; EMBA program: 15-19 months

Students from 40 nationalities

A minimum of 3 years full-time, post-graduate work experience; second language

Tuition fee: CHF 115,000

Average GMAT score: 680

Accepted tests: GMAT, GRE, EA

Accreditations: AACSB, EQUIS, AMBA, EFMD, BSIS, CSR, PRME

Language: English
EU BUSINESS SCHOOL MONTREUX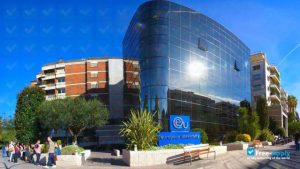 Located in Montreux, Switzerland, EU Business School Montreux is a reputable institution known for its personalized business education. The business school offers a variety of MBA programs, including International Business, Communication & Public Relations, International Marketing, Global Banking & Finance, Leisure & Tourism Management, Entrepreneurship, Digital Business, Sports Management, Human Resource Management, Design Management, and Blockchain Management. The school also offers a dual qualification in partnership with universities in London, Barcelona, and Munich.  
11

th

best online MBA worldwide, according to

QS

; 30

th

best MBA worldwide, according to

América Economía

; 6

th

best business school for female students, according to

Capital Magazine

Duration:1 year for full-time MBA; 2 years for part-time MBA

92% of students are international

2 years of professional work experience are required for the candidates who wish to apply for the MBA dual qualification; GPA of at least 3.0 on a 4.0 scale

Three terms/one year (full time)—CHF 12,600; six terms/two years (part time)—CHF 6,300; optional additional dual qualification—CHF 3,800

Average GMAT score: N/A

Accepted test: GMAT, GRE, EA

Accreditations: ACBSP, IACBE, CEEMAN IQA, CHEA, eduQua

Language: English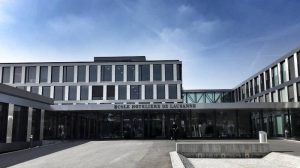 World-class higher education in the field of hospitality management is what Switzerland is famous for and Ecole hôtelière de Lausanne is no exception. The hospitality school offers part-time and full-time MBAs, as well as EMBAs. Full-time MBAs are offered in Global Hospitality Business and Wine & Hospitality Management, and part-time MBA and full-time EMBA are offered in Hospitality.
#1 hospitality & leisure management school in the world, according to

QS

Full-time MBA programs—16 months; part-time MBA program—24 months; EMBA—11 months

GPA of at least 3.0 on a 4.0 scale; minimum of three years of work experience in the hospitality or tourism industry (including internships); completed a bachelor's and/or a master's degree in English; minimum of 6 years of work experience in a full English environment

Tuition fees: MBA in Global Hospitality business—CHF 34,890; MBA in Hospitality—CHF 34,920

Accreditations: AACSB, EFMD, ECTS, NECHE, HES-SO

Language: English
Where To Take The GMAT In Switzerland 
Helidux Academy
Alderstrasse 40
8008 Zurich
Phone: +41 43 497 90 81
University of St Gallen
Gatterstrasse 3
9010 St. Gallen
+41 71 224 25 80
ISEIG
Avenue des Boveressses 52
1010 Lausanne
+41 21 654 40 60
WHY STUDY IN SWITZERLAND
Switzerland is ranked the

2

nd

best study abroad country in Europe

(and #4 in the world) for 2021!

Wide range of study programs

Individual approach

Small sizes classroom

Teachers, who are active business practitioners or business owners

Privately accredited

Guaranteed internship placements to the best students

Various discounts in the local facilities

Get an internationally recognized degree

Explore different cultures and languages

Explore the beauty of the country (Zurich, Geneva, etc.)

Visit the nearby beauties of the world (e.g. the Swiss Alps)

Enjoy a high standard of living

Good healthcare system
If you are looking for private one-on-one GMAT tutoring with a 770+ scoring tutor anywhere in Switzerland, Apex is here to help. We are able to accommodate both in-person and online tutoring, based on your needs and preferences. Click here to find out more.
Contributor: Martin Stanchev